4 UNEXPECTED PERKS OF A SWIMMING POOL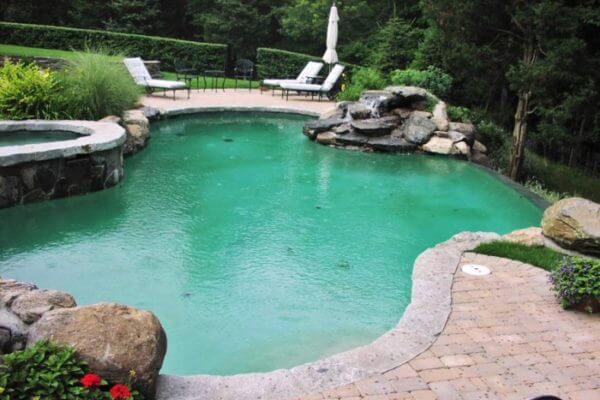 Having your own pool boast a lot of different benefits for your mind and body. From enjoying daily dips to relaxing poolside, here's a list of a few of the lesser-known benefits of having your own private oasis in your backyard:
Fitness Benefits
Yes, swimming is a great form of exercise but you don't have to be a pro to reap the rewards that water brings. Even the activity of splashing about in your pool burns calories and doing things like walking or jogging proves to be an excellent low-impact form of exercise when immersed in water. Also, since your own pool can be such an enjoyable and convenient environment, you are more apt to stick to a program in the privacy of your own home!
Chemical Control
Public pools and water parks can be a lot of fun to go to but oftentimes the chemicals in the water can be overwhelming. In fact, there's been a bit of research out lately on the unsanitary condition of public pools that serves as a great deterrent to taking your friends and family there. With your own private pool, you control the state of your pool water and can ensure you are swimming in a healthy and hygienic environment.
Relaxing Lifestyle
Water has a way of refreshing the spirit and as an effective stress-reliever, daily swimming can help keep anxiety and tension at bay. In addition, the soothing sounds that water features and pools can make can help create the ambiance of a tranquil space for your home.
Quality Time
With the plethora of devices, iPods, videogames, TV, and computers that we are exposed to on a daily basis, putting away these technologies and spending quality time together is something that's becoming a lost art. Your pool is the perfect meeting ground to reconnect, converse, and enjoy each other's presence away from the hubbub of technology.