ADDING VALUE TO YOUR HOME
Adding a swimming pool to your current property can add value to your home. At Aqua Pool & Patio, as one of Connecticut's most profound swimming pool and spa experts, our talented team is available to survey your specific property and help bring your backyard dreams to fruition by designing and creating the perfect pool for your lifestyle.
From free form to vanishing edge, complete renovations to adding a spa or waterfall, here's how stepping up your outdoor game can contribute to the value of your home:
If most of your neighbors have pools, you may be hard pressed to sell your home without one. Adding an in ground pool can help gain an edge when it comes time to sell.
A big part of swimming is enjoying the relaxing environment with friends and family. In other words, setting the stage for quality time with your loved ones is invaluable when it comes to making the most of your home life.
With energy efficient equipment available on the market today, the responsibilities of owning a pool are easier to manage. From pool filters and vacuums to lighting shows and more, much new technology is capable of being programmed and run from a smartphone, lessening the burden of time and input from you as a pool owner.
A beautiful pool can help raise the visual appeal of your home to future buyers. Creating a stunning outdoor environment can lend a hand in enabling interested parties in envisioning a great life in your lovely home.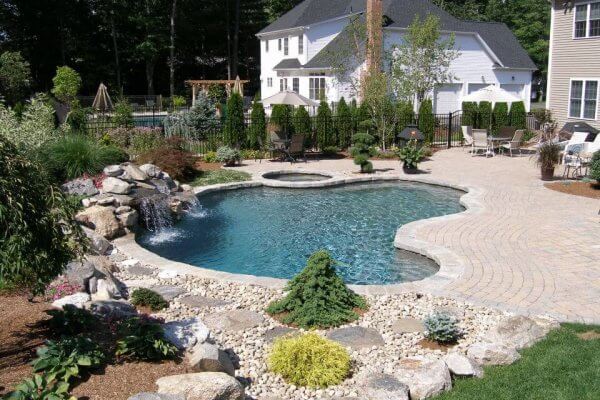 Consider adding a pool to your home by talking to our professional team about your options. As one of New England's most trusted and innovative pool companies, we will look out for your best interests.