FENCES: AN IMPORTANT SAFETY FEATURE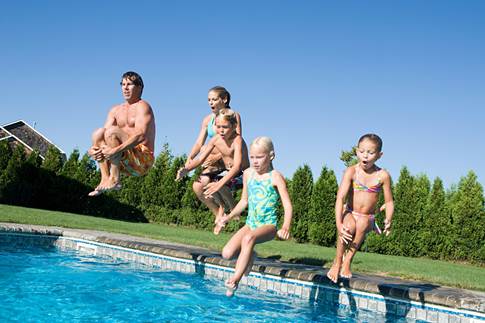 This swim season, we want you and your loved ones to enjoy the best summer yet and that means a safe summer. One of the ten construction advantages offered by Aqua Pool and Patio includes keeping the fun in and the danger out. A fence around your pool is one of many steps that can help ensure you retain complete control over swimming time. Five of the top reasons why we'd like you to consider this important safety feature for your backyard oasis are as follows.
Security and Safety
As already mentioned, keeping your friends, family, neighbors, and pool area safe is our top priority. We provide experienced fence design and installation professionals that are properly licensed and insured to enhance the security and function of your pool. After every fence installation, we conduct a safety audit to inspect and make certain that no potentially hazardous conditions have been overlooked so you can swim easy.
Minimize Liability
Even if you don't have kids, installing a safety fence is a great way to reduce your liability from undesirable visitors taking a dip in your pool. Not to mention, it can also prevent small dogs from entering your waters.
Enhance Your Backyard
Visually, a fence can add an element of texture to your yard. With a variety of materials available on the market today, a well-designed fence can compliment your home's architectural style and provide privacy as needed. Not to mention, fences can make great places for plant life to thrive to contribute to a lush and relaxing atmosphere.
Learn more about the benefits of a safe swimming pool and the peace of mind a well designed and beautiful pool fence can add to your backyard! Contact us at (860) 623-9886.