Aqua Pool Engineering Process
Our team of professionals follows a time-tested 10-step process that delivers customers inground gunite pools that look beautiful and function efficiently.
Inground Pool Installation Step 1: Pool Design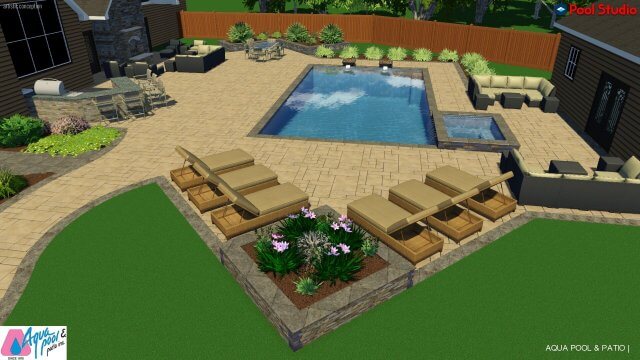 We meet with you, visit your property and identify your needs. We create a property layout and design a plan to fit your needs. We focus on swimming pool safety, functionality and style, while reviewing the options, features and benefits of the innovative products on the market today.
Inground Pool Installation Step 2: Permits
Each town that we work in is unique. From Greenwich to Glastonbury we have experience assisting with pulling permits, completing the paperwork and working with town officials to secure the approvals you need in a timely manner.
Inground Pool Installation Step 3: Site Work & Excavation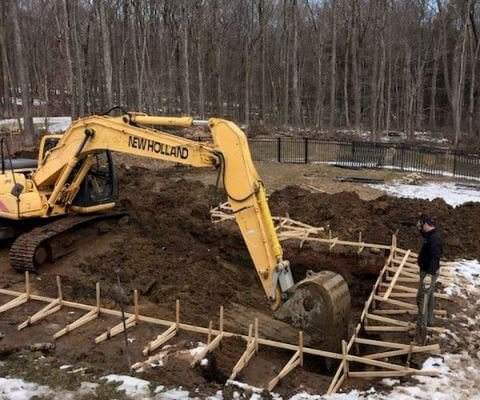 Our team of swimming pool builders and installers has more than 200 years of experience installing swimming pools in Connecticut, Massachusetts and Rhode Island.
Inground Pool Installation Step 4: Steel Reinforcement & Bonding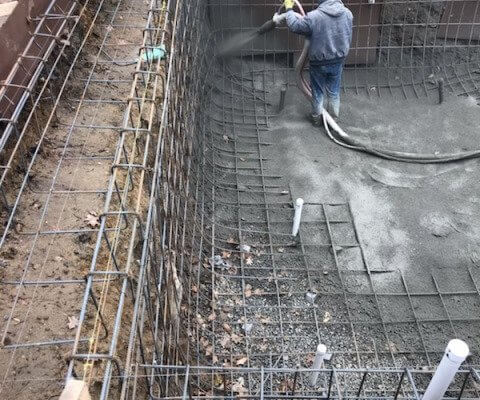 Our durable materials and expert swimming pool installers know what it takes to build something that lasts. With the advantage of steel on your side, your pool will be a gift that keeps giving.
Inground Pool Installation Step 5: Plumbing & Electrical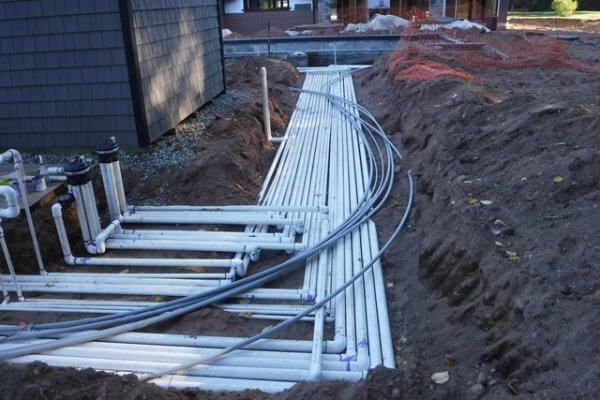 Our team of in-house swimming pool installation technicians are New England based, and highly experienced.
Our swimming pool builders will make certain your pool operates efficiently and safely.
Inground Pool Installation Step 6: Gunite Molding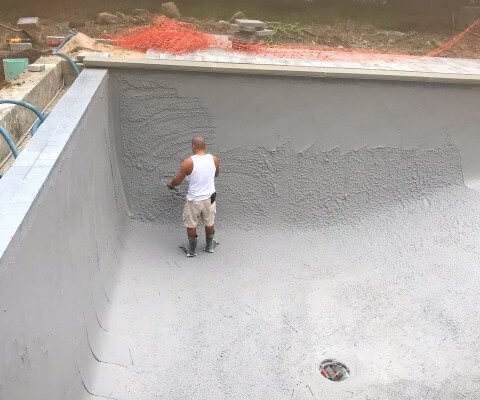 Being one of the oldest swimming pool builders in New England, we only use the best swimming pool building materials. Gunite is strong enough to withstand harsh winters. At the same time, Gunite is the best material for creating a spectacular swimming pool environment that is stylish and unique. It's also the longest lasting pool you can buy and, over time, it's the least expensive pool material.
Inground Pool Installation Step 7: Tile & Coping
There are many aspects of designing a swimming pool. Tile and coping can show off your individual personality and style, adding a personal touch to your outdoor living environment.
Inground Pool Installation Step 8: Interior Finishes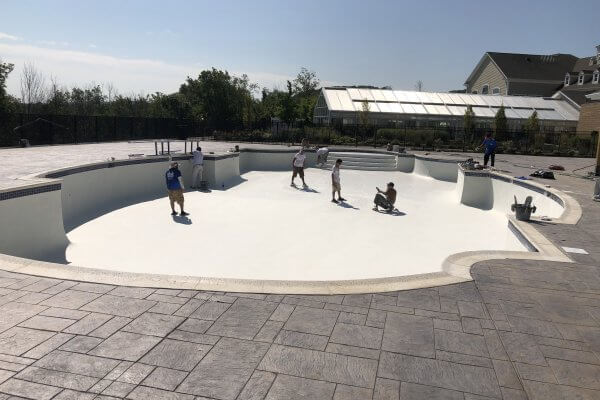 Similar to tile and coping, interior finishes are what you see when you look at the pool. Believe it or not, you will spend more time around your pool than in your pool. Aesthetics are crucial! With numerous options from smooth to aggregate finishes and light to dark colors, our pool designers will guide you through the options.
Inground Pool Installation Step 9: Pool Start-up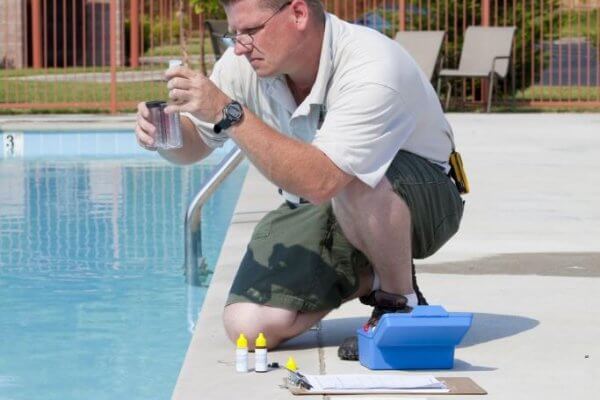 Not only do we build your swimming pool, but we also start it up and perform all safety checks.
Inground Pool Installation Step 10: Patio & Landscaping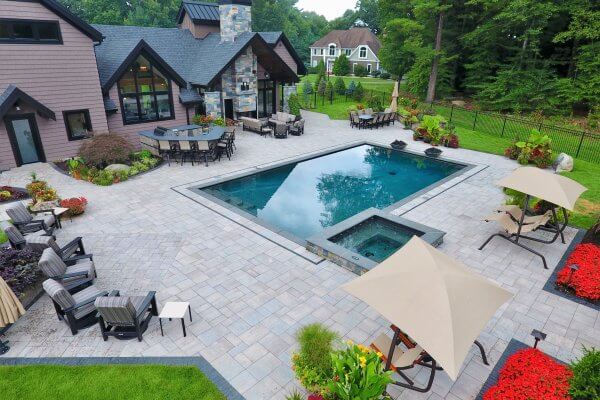 To accent your new pool, you may want to consider a patio and landscaping services. We work seamlessly with a number of top-notch landscape designers and contractors in the region that we can refer you to.