POOL TREND PREDICTIONS FOR 2015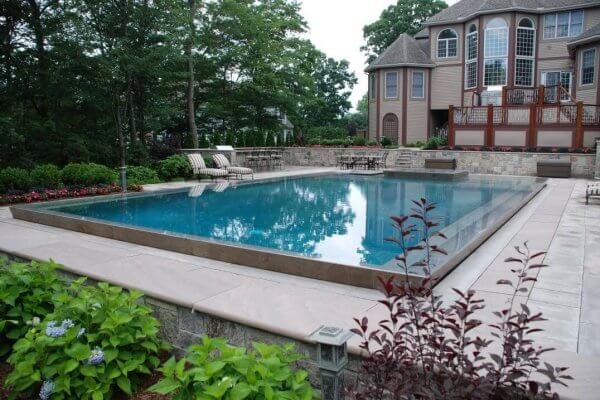 2014 was a great year in the pool industry and at Aqua Pool, we saw many projects start from the ground up. We're happy to play our part in beautifying people's backyards and giving the gift of swimming and great entertaining spaces to our clients and we look forward to what this new year brings. Several of big pool trends you can expect to see from the professionals this year are predicted as follows:
Knife-Edge Pools
Similar to the infinity-edge pool, knife-edge pools feature a slot around all edges of a pool's perimeter to give off the effect that the pool flows seamlessly into whatever surface material exists similar to a mirror without edges.
Natural Designscapes
Playing off of a pool's natural surrounding elements is also increasing in popularity. Whether designed to capture the feeling of a natural spring or beach entry, the industry is gravitating towards playing up environmentally-friendly yet rich visual options that blend your pool into a more natural setting.
Tanning/Wading Shelves
These nice shallow ledges are the perfect wading and playing space for young children. Consisting of a gradual slop leading into your water, a tanning shelf presents the perfect place to pull up a lounge chair and read or relax partially submerged in your waters.
Integrated Hot Tubs
Integrated hot tubs lend visual coherency to your backyard's design. Instead of a detached or attached hot tub, integrated tubs are built in to the footprint of your actual pool during the construction phase to capitalize on the shape.
Pebbled Surfaces
The highly textured finish of aggregate materials is also growing in popularity due to it's customizability. Many pebbled finishes are available in a range of sizes and colors to cater specifically to your project.
We can't wait to see what happens this year in the pool industry and will keep you apprised of all of the developing trends. What do you think will happen this year?