THE POOL CONSTRUCTION PROCESS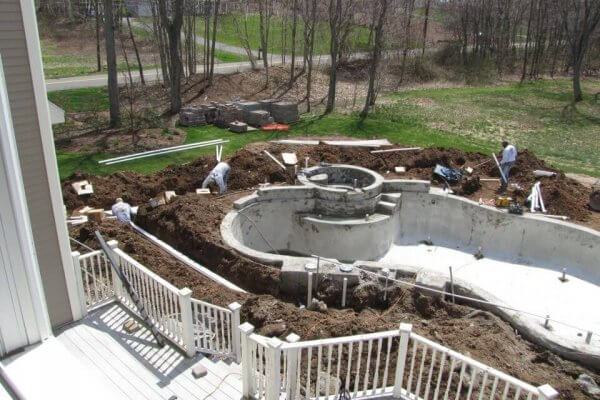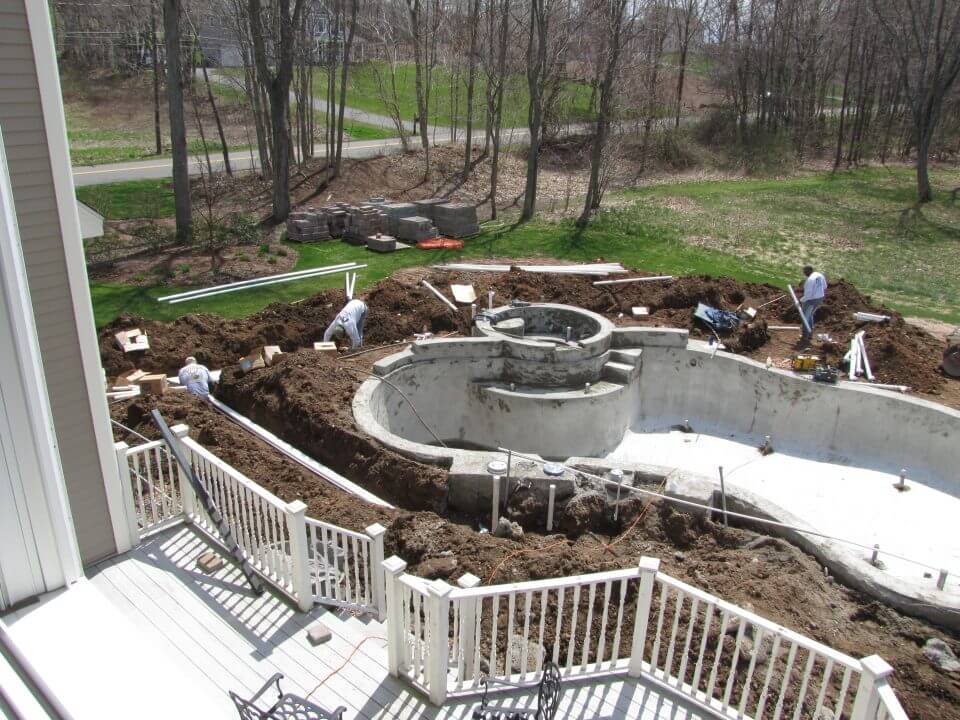 At Aqua Pool, we do it all! From pool construction to installation and maintenance, our talented team of designers, contractors, builders, and technicians, works together to deliver you one-of-a-kind results that empower you to enjoy your outdoor living space.
When it comes to crafting a newly constructed pool, Aqua Pool brings the right skills to deliver your family with backyard enjoyment. The process of building a pool can seem overwhelming but with the help of professionals to do the planning, the paperwork, and all of the perfect details, you can rest assured that you'll only get the best.
A new pool project involves many steps but several of the main components are as follows:
Pool Design
Critical in surveying your property's layout and creating a plan to fit your needs is a pool design that includes safety, functionality, and the stunning details that make your pool truly your own.
Permits
The pool building process is fraught with planning, permits, and paperwork. With the professionals at Aqua Pool, we can help you protect your investment properly while navigating this confusing process.
Site Work and Excavation
Getting the groundwork right is key in creating the best foundation for your entire pool project and installation.
Steel Reinforcement and Bonding
Our durable materials and expert workers know what it takes to built something to last. With the advantage of steel on your side, your pool will be a gift that keeps giving.
Plumbing and Electrical
Two special skill sets that require the knowledge of an expert, our in-house technicians deliver superior performance while ensuring the efficiency and safety of your pool environment.
Gunite Molding
A surface that lends a rich look to your waters is possible with smooth walls and surfaces of gunite.
Tile and Coping
Two areas to show off your personality, tile, coping and plaster work are excellent areas that can add drama, color, and design to your outdoor living environment.
Interior Finishes
Similar to tile and coping, interior finishes are "what you see" when you look at the pool. Believe it or not, you will end up spending more time around your pool than in your pool. This means aesthetics are crucial! With numerous options from smooth to aggregate finishes and light to dark colors, a true pool designer will guide you through the decision process.
Pool Start Up
Not only do we build your pool, at Aqua Pool we start it up and perform a safety check so you and your family can rest assured that your backyard oasis operates at optimum levels.
Patio & Landscaping
To accent your new pool, we also offer patio and landscaping services so you can have the whole package! Now all you need to do is kick back and relax in your own private oasis.