New Inground Gunite Swimming Pool Construction – CT, RI, MA
Why Aqua Pool & Patio
Our 50+ years of experience ensures that you will get the best materials, best crews, and highest trained specialists in the industry. Sure we use some sub-contractors but only because with them we are able to give our clients the best products available. Each crew in your yard is an EXPERT in that portion of construction. We know, that our large staff and select subs will supply your family with a pool that will last a lifetime!
Top 50 Pool builder 8 years in a row.
Best of Hartford EVERY year.
50+ years in continuous operation.
Fair prices.
Exceptional service.
BEST and most innovative products.
Whether you've already decided to have a new pool added to your backyard or are just beginning to consider one, give us call and arrange an appointment with one of our pool designers. We can start planning your pool immediately or simply spend time answering any questions that can help you finalize your plans. You'll find our no-pressure approach refreshing…almost as refreshing as a new pool.
New Pool Construction Resources
Are you considering an automatic pool cover, but you're not sure if it's worth the investment? At Aqua Pool, we are experienced at installing these types of covers and have found several key benefits for our customers. 1. Prevent ...
Everything You've Ever Wanted To Know About Swimming Pool Pricing…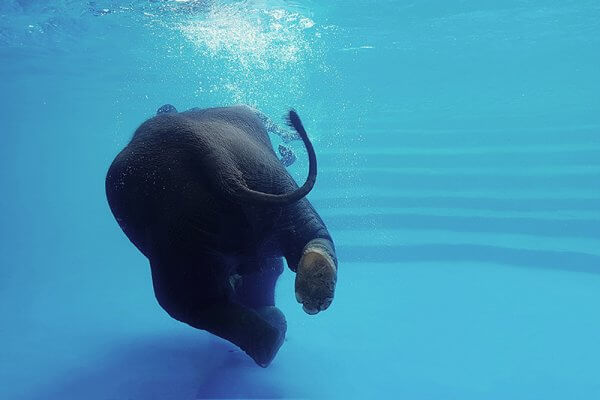 Let's address, "The elephant in the pool"!
How much does an inground swimming pool cost in Connecticut?
It seems like a simple enough question, right? Yet "all of us" in this wonderful industry hesitate to throw around prices due to the number of factors that affect the price of a pool (like site conditions, options, design, etc. etc.). And then there are the different types of pools one can choose from. So let's start there.
There are three types of pools to choose from:
Liner Pool
Fiberglass Pool
Gunite pool (also called a Shotcrete pool)
Here's more detail on each of these types:
Liner pools are the least expensive. Imagine an above-ground pool, dropped into a hole dug in your back yard. That's it. There is not a whole lot more to them except for a cement like base (vermiculite) and some reinforced walls. It is a "baggy" pool that has come a long way in recent years in terms of designs, colors and options. But it is still a plastic bag holding all the water in the pool. When built correctly, it will give your family years of enjoyment and will start in the area of of the high $40,000.00 to low $50,000 range. Because the size and shapes are limited by what the manufacturer offers, the "high" side for a liner pool can go up to $100,000 (note: one can get a custom liner pool but the price jumps quickly and then when the time comes for a replacement liner, you are limited as to who can get you a replacement and affordability goes out the window which is the main reason to buy a liner pool).
Fiberglass pools (again, when done correctly) will start in the $45,000 range and max out around $75,000 or so. A fiberglass pool is just like a bathtub. It is manufactured in an off-site facility and shipped on a truck to your home. This type of pool will be close to the price of a gunite pool but with limited options and features.
Gunite pools are custom-made and hand-crafted in your back yard. Made from raw materials like sand, cement, steel and masonry products, these pools will start in the mid $60,000 range to $85,000 range, and it is not uncommon to see a gunite pool cost $100,000 or more. There are almost unlimited options with a gunite pool (attached spas, waterfalls/features, retaining walls built into the pool, built in cleaning systems), thus we see the more "expensive" pools or "high end" ones.
No professional pool builder in CT will be able to honestly "quote" you a price on a pool, whether it's gunite or not, without seeing the property. There are just too many variables that can change the price. Things like access (we WILL have to get an excavator into your back yard!), tree removal, slopes (grade changes) and underground issues (ledge, water, unstable soil) can add costs to a pool project and it would be unfair to give a quote without knowing more.
Options (everyone should know what is possible, even if they choose to not invest in those options) change the price as well. A quality CT pool designer will do a whole lot more than "give you a price." The design process should be an EDUCATION process so that you know what FEATURES are available and what BENEFITS come with those features. For example, did you know that ALL three types of pools have the option of an in-floor pool cleaning system? However, most CT pool builders will not offer it because it is "difficult" to install and their staff is just not prepared to install them (or they are not ready to make the educational commitment to teaching their staff to do it)? Yup, liner or fiberglass can install these too.
Estimates for some of the more typical features on a gunite pool:
Attached Spa: $8,500 – $12,000
In-floor cleaning/circulating systems: $4,000 – $15,000
Pool Automation (your computer or phone becomes a remote from ANYWHERE): $2,500 – $5,000
Saltwater pool: $3,000 – $5,000
LED Lighting: $400 – $2,000
Pebble interior finishes: $7,000 – $18,000
Other than the pebble interior finishes, all types of pools "could" offer similar options, but many do not (those of us that have the ability to include such wonderful features find it unfathomable that everyone doesn't offer such features due to the wonderful benefits). These are just a small number of pool options available. Speak to a true Connecticut pool professional to learn more.
When comparing the difference in cost between the three types of pools, consider the difference in price on the TOTAL job, adding in the fence, patio, landscape walls, site work, tree work, electrical, even patio furniture. That's the total cost of what you will be investing over time and then compare the difference between the three. It is an investment in your family, your quality of life and time. The pool will be a wonderful addition to your family and can be an asset. However, when not done correctly or when corners are cut and quality is not a priority, a poorly built pool/backyard becomes a liability. Do your homework and choose the best product for your family and home.
Why an inground gunite pool might be the right choice for you.
When faced with the various options for an inground pool, Connecticut residents often ask, "What's the big difference between a liner pool, a fiberglass pool, and a gunite pool (which is what Aqua Pool and Patio of Easter Windsor, CT specializes in)?"
Below, we lay out what may determine the price or cost differences between the various inground pool types and why our customers have chosen gunite pools from Aqua Pool.
Gunite pools are custom made. Basically, "If you can draw it, we can build it". The crews are craftsmen who use raw materials to create the pool. Perhaps one of the last hand-built things you will buy, a gunite pool is, to many, a piece of yard art. And custom does not mean expensive: because there are no kits or packagers pre-determined by any manufacturers, every part of the pool is customized to the owners. Even something as simple as a rectangle is custom: the size and location of stairs, benches, seating areas, sun-shelves, depth of the pool – everything is customized to the buyer. It is also the only permanent pool you can build. The structure is a sprayed concrete over a mesh of 3/8" and ½" steel rebar. That combination gives the pool its strength and longevity. It can flex with the earth's movement but not crack or break (it has what engineers call "tensile" strength as compared to compression strength). The pool can withstand everything mother nature throws at it and, over time, will be the least expensive pool you can build. Contractors that do not offer gunite pools will say dishonest things like, "They are good in the south where there is no frost", or, "Gunite pools cannot handle ice like the liner or fiberglass can." This is simply not true. Speak with an engineer or just look at the way the pools are built. Anything (like ice or frost) that can damage a gunite pool will surely damage the other type pools. Another piece of information that will demonstrate the truth of this is that all commercial pools are gunite pools (except maybe roof-top pools due to weight concerns). Commercial pools are built because the facility (for example a hotel) requires a pool. Honestly, they do not "want" a pool. Their clients insist they have a pool, or they find a hotel/condo/apartment that does have one. So they build a pool as an investment. Yet they spend, "more money". Why is THAT? Because their engineers and financial professionals have done the research and know that in the long run, the pool made from gunite will last the longest, be the easiest to take care of, and cost the least. And gunite pools offer the most options, like attached spas, in-floor cleaning systems, structurally attached waterfalls, etc. etc. etc. There are loads of options when you designing an inground gunite pool. Almost "too many"! It allows the designer to truly customize the structurally superior product so that the result is a pool that fits the user and lasts forever.
Fiberglass pools are even more limited with design as, "size matters". The pool is shipped to the house in one piece and then lowered into a hole with a crane. So if it cannot go on the highway, cannot be lifted over your home with a crane, you're not getting it. Customization is also difficult as these structures are built off-site in a factory. You will find it difficult to get things like longer/larger stairs, benches, seats, etc. as those items are dictated by the manufacturer. Fiberglass pools, although not subject to tears or ripping like the liner pools, have issues with faded gel-coats and settling (when water is put into the pool, the weight of the water can cause the pool to settle or become un-level). There is also a whole lot of "un-truths" on the internet about them being easier to take care of. All pools (we are always dealing with water, remember) require water balance (getting the water professionally tested a few times per year) and maintenance. The fiberglass benefit of "impervious" to algae and chemicals is NOT TRUE and require that it is slick and slippery, like a liner pool. They are also much more susceptible to "floating" (when the pool is empty, it can "pop" out of the ground). The APSP Fiberglass Council is weighing in on the issue by developing a standardized detail using a sump or drainage "crock" — a piece of 12-inch pipe that's installed vertically on the side of the pool that extends down two feet below the deepest point of the pool. Is the builder doing this? Are they taking all the necessary precautions required? The lightweight fiberglass pool is susceptible to flotation (more so than gunite) due to its lightweight. The benefits of fiberglass are cost and time: you will not pay as much (although close) as you will with gunite, and the pools will be filled with water FAST (good for you AND the pool builder). Rushing to get a pool is never a good idea so don't buy one because it is fast but because it fits your needs. Like a liner pool it will serve the purpose, can be good looking when the back yard is designed correctly and will be a pleasure to own. But do not believe everything the fiberglass people say about "care free" or "easier to take care of" or less repairs". Water (the whole reason we are all buying these products) causes issues with all types of pools and when that wonderful water turns to ice, it will case damage to all types of pools as well (less to the more structurally sound pools like gunite).
Liner pools are just like an above-ground pool, but inserted into the ground. It's a "kit". The builder buys the kit and assembles it in the back yard. You are going to be limited in terms of size and shape (whatever the manufacturer offers, that's what you will get) unless you ask for "custom" and then the price jumps (now AND in the future). The options will also be limited. Extra lights (or low profile "niche less" LED), as well as in-floor circulating/cleaning systems, require the installer make extra holes in the liner and NO ONE wants to do that! Yes, they have come a long way with options for different liner designs (to mirror what is offered in the gunite market), but it is, and always will be, a plastic bag held in place with some fiberglass or steel reinforced walls. Dogs and lounge chairs CANNOT go in the pool and you should avoid toys (or anything) with semi-sharp edges. Generally a poured patio will be required around the perimeter of the pool thus most installers will "include" a 3-foot patio with the price (it is structurally required for many liner pools), so you are limited with plantings and custom backyard designs. Again, anything is possible, even custom vanishing edges and attached spas, but those are out of the ordinary and structurally not recommended (most liner companies will avoid "custom"). But liner pools can be done well and for not a lot of money. Your family will get years of enjoyment (above ground liner pools are also very enjoyable to swim in) and it absolutely will add value to your quality of life. There are excellent liner installers who offer great products for those that are unwilling or unable to get the more structurally significant or customized gunite pools.
Pool Inspiration Gallery
In Their Own Words (customer testimonials)…
As for our experience, Aqua Pool is the only company I would want to build my pool. They are knowledgeable, professional, experienced, and thorough. Gregg Pruitt has seen it all and built it all. They are so well organized and make the process from design to first dip, very smooth.

Jason was such a pleasure to work with and get to know. He is honest, thorough (very thorough), detailed, creative, patient and the list goes on. He would come to the site during construction to make sure the design was as we intended. He would email me late at night if I had a question and needed clarification for decision making. And his answers would be detailed, well thought out, and long (haha). But I loved the information and knowledge. He educated me as opposed to others who would try to appease me with quick, one line response. I felt the entire time that he genuinely cared about how happy my family and I would be with the end result. He is a real pro.

When we first decided to build a pool, we went through every option including liner pools. After lots of research and discussion, Aqua and Jason earned the business way ahead of anyone else. The Pool is a long term investment. Price is a one-time event but it can cost a lot of we choose the wrong builder or type of pool. We took in to account all factors and the company and people behind it. The support we felt from Aqua far exceeded other options.

Each morning when I wake up and every time I see the end result out the window, I can't help but smile. I enjoyed every step of the process and I wouldn't change a thing if I had to do it all over again.

I would tell everyone looking in to Pools to build with Jason and Aqua pool. You will be very, very happy and you can be confident it's being installed by the very best our area of the country has to offer.

-Michael
I wanted to take a minute to recognize a few individuals at Aqua Pool and Patio. Too often it's easy to complain but I think it's important to also give accolades. These three people have honestly made the world of difference for my husband and I and are the reason we continue to come back each year as annual clients. Those three people are Debbie, Jen, and David.

First of all, Debbie is the glue that holds everything together. I have never once contacted her without a prompt follow up and resolution of whatever the issue is. She is the one who often gets the frustrated calls or emails because something isn't working correctly or didn't go smoothly but she never veers away from being professional and courteous. I appreciate all she does, and it's a lot! Knowing that I can count on Debbie to make sure our complicated pool gets taken care of honestly makes me want to keep coming back to Aqua Pool.

In addition to Debbie, I can't not mention Jen. She is quite possibly the most pleasant and polite individual I have ever worked with. She calls me each week for service reminder calls and her upbeat and positive attitude makes even a simple call a wonderful experience!

Finally, I have to talk about David. I can say with certainty that David is the reason Mike and I didn't leave Aqua Pool for another company. We had a few bumps in the road with construction and were hesitant to stay with Aqua Pool for service but figured we would sign on for one year and then likely move on. But then David showed up and totally changed our minds. He comes every week and is professional, friendly, and beyond knowledgeable. He restored our confidence and trust in Aqua Pool. Our system can be a little confusing at times due to it being indoors with an annual spa but anytime there is a blip David knows the solution. He has taken the time to get to know us and in doing so he knows our preferences for the spa and pool and always makes sure things are top notch! Needless to say, we love David and he is the reason Aqua Pool had another year-round client!

Thank you for everything to everyone in service! I know there are a lot of other individuals who help us and we appreciate it.

Dr. Michael & Nicole K – Farmington, CT